The DC60 fast charger is suitable for all electric vehicles with a CHAdeMo or CCS connector. The charger has a DC output of 60kW max. The actual charging power depends on the available power, with the need for 90A max. (adjustable from 10A to 90A). The charging station is designed to charge electric cars that are equipped with a Mode 4 charging system that conforms to IEC 61851-1 (edition 2.0) with a connector that conforms to VDE-AR-E 2623-2-2 / IEC 62196-2.
The charging station will communicate the safest and quickest way to charge to the vehicle and vice versa. The whole charging system is in accordance with the guidelines regarding the harmonisation of the legislation of electric equipment within certain voltage limits (reviewed version).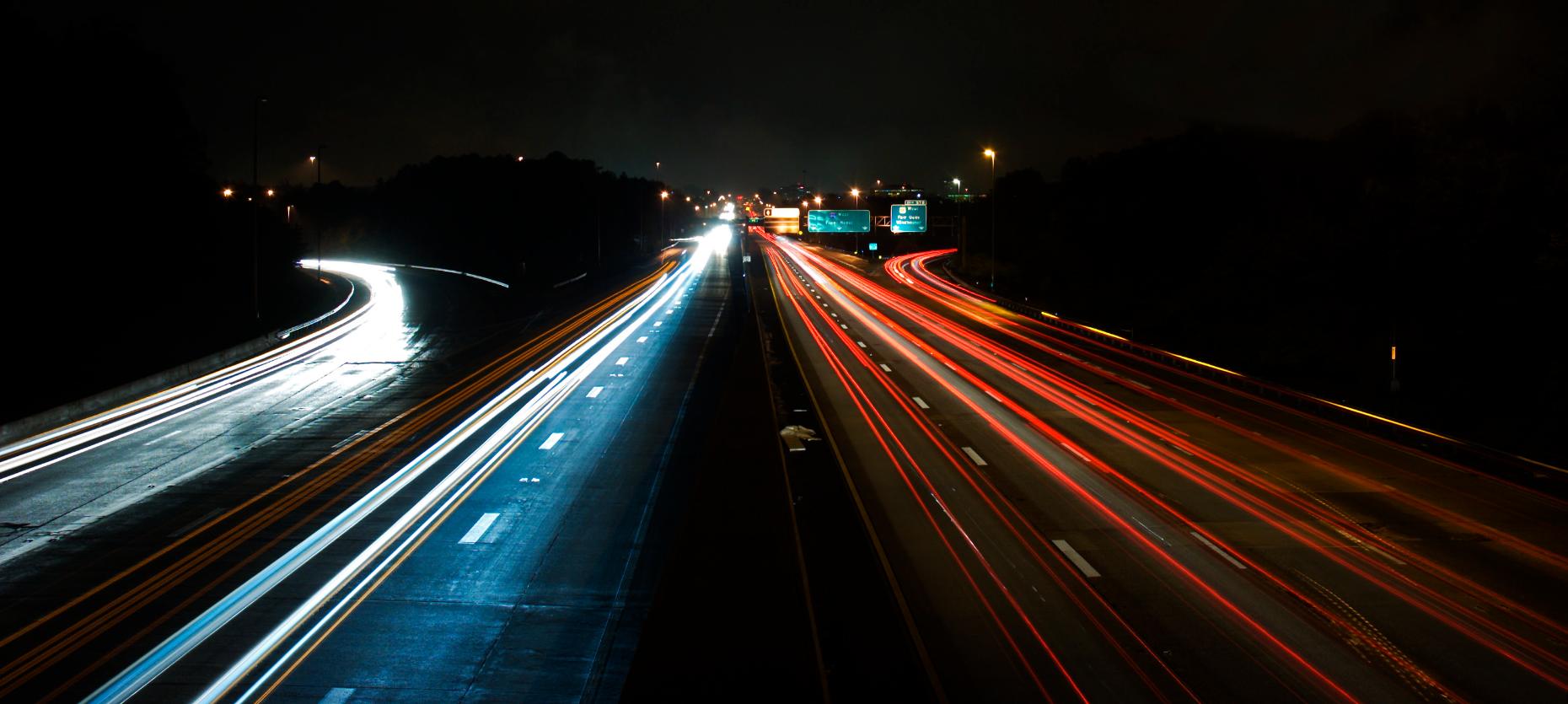 Discover all the benefits


General specs
Amount of charging connectors: 1
Durable and representative design
DC cable length: 3m
Dimensions housing: 1440mm x 610mm x 350mm
Weight: 235 kg

Technical
Network connection: Ethernet/3G/UMTS/GSM
Access via charge badge
Service from distance via GSM/GPRS communication

Housing: IP54 / IK10

DC output
Nominal connection value: 1 x 100A

Max. output power: 60kW
Output voltage range: 150~500V
Optional

Available in all RAL colours
Bestickering met eigen logo


Safety & quality
Fuse holders / earth leakage protection
12V control voltage
Strain relief


IP54 waterdichtheid klaIP54 water-proofing class
sse
Anti corrosion treatment and a powder coating

Electronic and safety protection
Warranty 1 year—extendable to 5 jaar
Very suitable for public use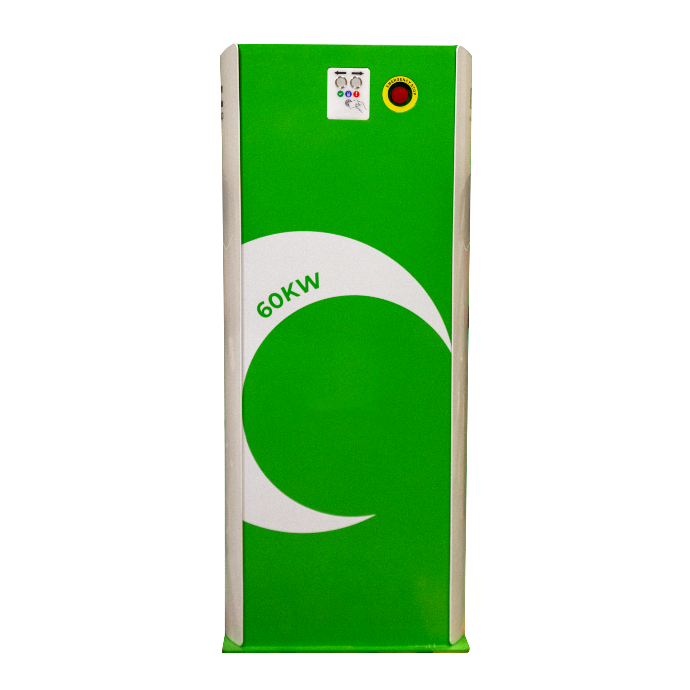 A high-performance fast charger with great charging times and high user-friendliness.

This robust fast charger is designed to charge electric vehicles that are equipped with Mode 4 charging systems. The charging station will always communicate with the car in order to decide the safest and quickest way to charge the car.
Technical specifications
AC Input
Input voltage: 3 x 400VAC + N ± 10%
Input frequency: 50Hz
Power factor: Nominal output load PF ≥ 0.99

Input value: 3 x 90A (At lower power availability, this can be decreased via software)
Earth leakage protection: Type B
Input undervoltage protection: 255V ±5V
Input overvoltage protection: 490V ±5V
Input power reduction: 260V ±5V<Vin<304V±5V,

Linear power decrease from 100% to 50%
DC Output
Output power: 1 - 60 kW
Constant power range: 60kW@400~500V (300
- 1000vdc upon request)

Output voltage range: 150~500V (200 - 1000vdc upon request)
Output current range: CCCS: 0~250A (500A peak, CHAdeMO: 0~130A
Output overvoltage protection: 510±5V
Output undervoltage alarm: 140V±2V
Voltage stabilised accuracy: ≤±0.5%
Max. start-up exceeding: ≤±1%
Current stabilised accuracy: ≤±1%
Start up time: usually 3s ≤ t ≤ 8s

Efficiency: >96%
Work environment

Operating temperature: -30°C ~ 70°C, reduction from 55°C

Overheating protection: At a temperature of >70°C±4°C or <-40°C±4°C, the charging station will deactivate automatically.

Operating / environment temperature: -25° to 60°
Charging temperature: - 40°C ~ 85°C
Humidity: ≤ 95% RH, without condensation
Pressure / altitude: 79kPa~106kPa/2000m
Physical specifications

Acoustics: < 62dB
Waterproofing class: IP54

Cooling: Air cooling fans
Dimensions: 1440 mm x 610 mm x 350 mm
European norms: EN 61851-1 2011, EN 6185123-2014, CE
Material housing: Steel > 3 mm

Treatment: Anti-corrosion en powder coating
Standard color: cover: RAL 6018 / shield: RAL 9016
Weight: 235 kg
Amount of charge points: 2 (Combination of CCS and CHAdeMO)

Cable length: 3 meters

Max. cable thickness: 50 mm2
MTBF: > 500000 hours (40°C)
DC plug: Mode 4 (IEC-61851-23/24) Combo-2 (DIN10121)

Housing protection: > IK10 in accordance with IEC 62262
Load balancer: Charging speed is adjusted in relation to the amount of available power at that moment in time, within the mains connection.
Operation

Start-Stop: RFID-card reader

Network interface: Ethernet /GPRS-UMTS (3G)
Button: emergency stop

Positioning: GPS

---
Uw Dynamic Snippet wordt hier weergegeven ... Dit bericht wordt weergegeven omdat u niet zowel een filter als een sjabloon hebt opgegeven om te gebruiken.