2016

founded in
+5000
charging stations installed
Pluginvest is an innovative charging station company located in the heart of Antwerp. Pluginvest was founded in 2016 by Sander Hereijgers and Cedric De Jonghe, two experts from the alternative energy sector who joined forces to offer charging infrastructure in a low-threshold manner on the Belgian market. Besides some Business Angels, Colruyt Group and the Cardoen family also invested in Pluginvest in 2022.

Together, Sander and Cedric aim to help companies, governments and individuals in their transition to electric mobility. They do this with a view to a long-term relationship in which the customer is completely unburdened of the installation of extensive charging infrastructure. Pluginvest's driven team ensures that you always have a single point of contact for all your questions and that you are helped quickly.
Mission
Through innovative, high-tech solutions (such as AC and DC chargers with load balancing) and make our know-how available, we relieve customers and simplify the transition to sustainable mobility. In the sustainable mobility market, we offer charging solutions for electric vehicles with a view to a long-term relationship with our customers.

Vision
We believe that companies and individuals play a major and active role in the energy transition with the conscious choice of electric mobility. Thus, we strive for a full electric switch by facilitating it for everyone, in an approachable way, with attention to quality, safety and a long-term relationship with you, the customer.

Foto: Vincent Callot.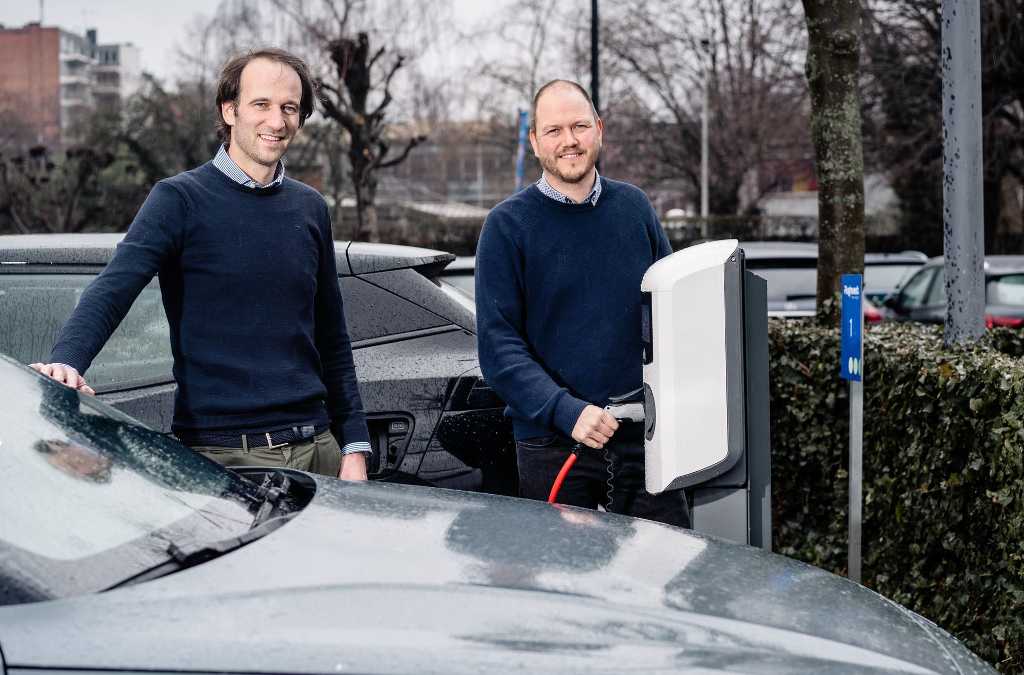 "We think primarily Belgian. We think that is important, as we are working on what is after all vital infrastructure for our electricity grid and therefore essential for our economy."

- Sander Hereijgers, CEO of Pluginvest
Contact

info@pluginvest.eu

+32 (0) 3 376 85 80

Plantin en moretuslei 289
2140 Antwerp
Belgium

Top products and super service when installing my charging station!
Nick Haverals

I find your solution speed admirable. I also greatly appreciated the phone call from your technician after the installation. So far, I am very satisfied with your service level!
We are super happy with the professional installation of our 2 Pluginvest charging stations. I think the black design colour is super. We drive Clean and Green 🍀
Uw Dynamic Snippet wordt hier weergegeven ... Dit bericht wordt weergegeven omdat u niet zowel een filter als een sjabloon hebt opgegeven om te gebruiken.