The Terra DC fast chargers, including Terra 94, Terra 124, Terra 184, are an extension of the DC fast chargers product line. They are designed for convenient charging of all electric vehicles, including future models with high voltage battery systems. The compact size makes it perfect for urban use, with flexibility to upgrade charging power up to 180kW and ability to charge up to 3 vehicles at the same time.

The Terra DC Chargers are highly reliable, compact and have a flexible design. Space-saving with a robust construction for all operational environments. These models are future-proof and feature flexible high- voltage technology. Fully compatible with current and future EVs.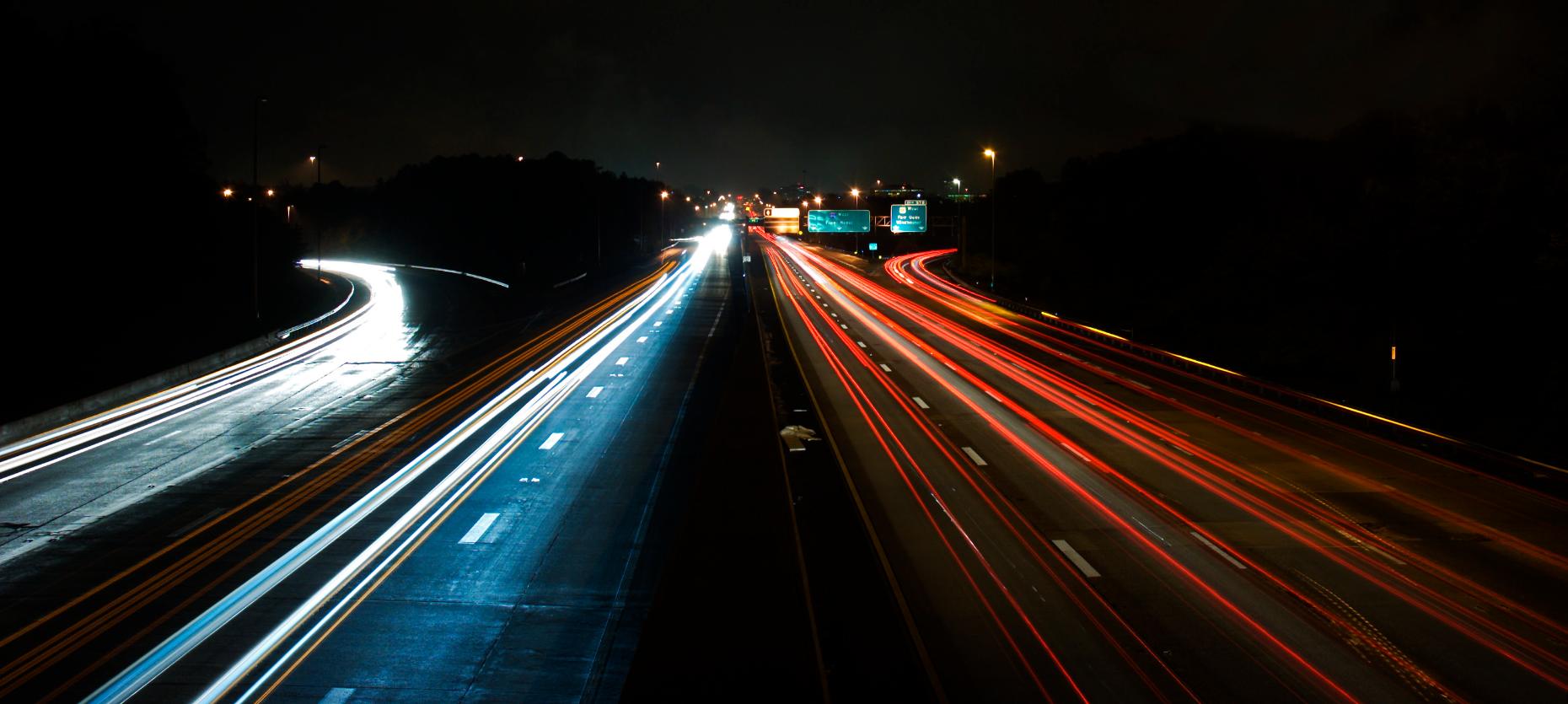 Discover all the benefits


Connected
Connected by cellular modem for 24/7 remote services, receiving updates over-the-air to support every new EV on the road - plus easy remote OCPP integration.


Robust & convenient
All-weather powder-coated stainless steel enclosure plus a hassle-free reach for users, with retractable cable management option.


Compact & upgradeable
Upgradeable power modules to support increasing demand from more EVs with bigger batteries - in a very easy to service package.


Safety
Emergency stop push button to immediately stop charging operation. Includes automatic authentication capability via CCS connector in the vehicle thanks to easy OCPP integration and Autocharge functionality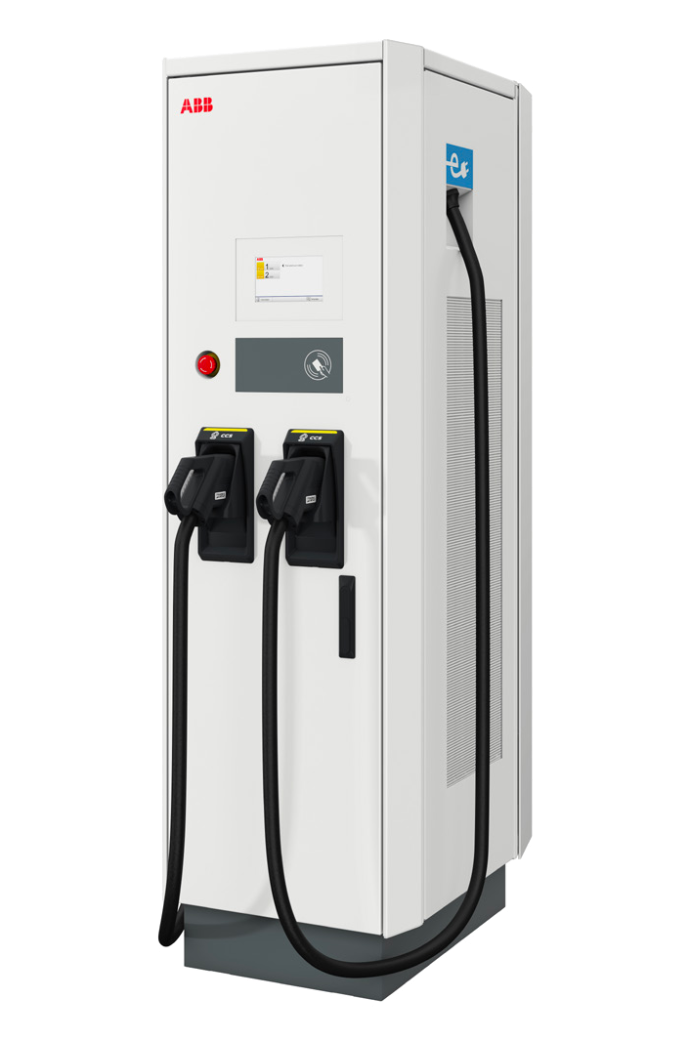 The Terra models are advanced, flexible , compact en smart DC fast chargers.
ABB's Terra DC fast chargers are designed for quick, convenient charging of all electric vehicle models, including those equipped with high- voltage battery systems.
Technical specifications
Product information

Charging type: DC fast charging and AC type-2 charging

Outlet options: C: CCS cable, J: CHAdeMO cable, T: AC Type-2 socket

Input AC power rating: C,CC, CJ: 280 A, 192 kVA @ 50Hz - CCT/ CJT: 310 A, 214 kVA @ 50Hz

Input voltage range: 400 VAC +/- 10% (50 Hz or 60 Hz) - CE Version, 480 VAC or 270 VAC +/- 10% (50 Hz or 60 Hz) - UL Version

DC output power rating (max): Terra 94 @ 90 kW - Terra 124 @ 120 kW - Terra 184 @ 180 kW
AC output power rating (optional): 22 kW
DC output voltage: 150-920 Vdc

Number of EV served: Up to 3 (CCT, CJT models) or up to 2 (CC, CJ, JJ models) or up to 1 (C models)

Cable length: 3.9 m (optional: 6.0 m / 8.0 m)

CCS cables maximum current: Standard: 200 A or High current: 400 A (peak), 300 A (nominal)

CHAdeMO cables maximum current: 200 A, 125 A (Optional)

Electro-Magnetic Compatibility: Class A (optional Class B) conducted and Class A (optional Class B) radiated emissions according to EN 61000-6- 3:2007

Network type: TN-S, TN-C, TN-C-S, TT (Requires external RCD)

Connector types: 3P + N + PE

Protection: Overcurrent, overvoltage, undervoltage, ground fault including DC leakage protection, integrated surge protection

Overvoltage category: Type II

Power factor (full load): > 0.96

THDi: < 4,5%
Efficiency: > 95% (peak)

Standby power: 80 W

Short circuit current: 10 kA

Pre-charge current: < 1 A

Inrush current: < 100 A

Leakage current: 0.8 mA

Energy metering: Optional: MID metering for AC and DC outlets - Optional: Eichrecht/PTB compliant metering solution for AC and DC outlets

Cellular communication: GSM / 4G / LTE
User interface

Connectivity: Internet access via 4G / 3G / Ethernet (RJ45)

User authentication: App, ISO 15118 Plug'n'Charge, RFID, PIN code

User interface: 7" LCD high-contrast touchscreen

Communication protocols: OCPP 1.5 / 1.6 / 2.0 and OPC-UA

RFID Reader: ISO 14443 A + B to part 4 and ISO/IEC 15693, Mifare, NFC, Calypso, Ultralight, PayPass, HID; and more

Emergency button: Yes. The button can be removed with a retrofit kit.

Configuration

Software update: Over-the-air updates via ABB web portal, OCPP 1.6

Control and configuration: ABB web portal, on-board Service Portal, OCPP 1.6, OPC-UA

Multilanguage system: English, Italian, Spanish, Germany and more than 50 languages available and new languages configurable via ABB Web Tool

General characteristics
IP and IK rating: IP-54 and IK-10 (cabinet) / IK-8 (touchscreen)

Enclosure type: Stainless steel 430 and Aluminium

Operational altitude: Up to 2000 m

Operating temperature range: -35 °C to +55 °C

Storage temperature range: -40 °C to +70 °C

Humidity: 20-95 % Rh non-condensing

Mounting: Free-standing cabinet

Dimensions(HxWxD): 1900x565x880mm

Mass: 395 kg
Certification and standards
Charging system: IEC 61851-1 ed 3, IEC 61851-21-2 ed 1, IEC 61851- 23 ed 1, IEC 61851-24 ed 1, IEC 62196-2, IEC 62196-3, IEC 61000

Communication to the EV: DIN 70121, ISO/IEC 15118 series ed 1 with PnC and EIM, CHAdeMO 1.2

Communication to the backend: OCPP 1.6 JSON

Safety: Risk assessment, Fire analysis

---
Uw Dynamic Snippet wordt hier weergegeven ... Dit bericht wordt weergegeven omdat u niet zowel een filter als een sjabloon hebt opgegeven om te gebruiken.